OP FORWARD WEEK: Artist Q&As
OP FORWARD WEEK: COMMUNITY CONVERSATIONS
Behind the Scenes Q+A with OP Artists
Join us in 45 minute virtual webinars with behind the scenes conversation around some of the innovative projects throughout film/TV, theatre and audio fields from the OP that we cannot stop thinking about. We'll let the artists speak for themselves as we dive into pitching, process, and the challenges, triumphs and responsibilities of creating art and entertainment at this moment.
To see brief descriptions of ALL the projects in OP Forward Week, visit this page.
Zoom Webinar Schedule (All at 2pm PT, 5pm ET)
Monday December 6, 2021: Theatre Performance #1

Tuesday December 7, 2021: Theatre Performance #2

Wednesday December 8, 2021: Audio

Thursday December 9, 2021: Episodic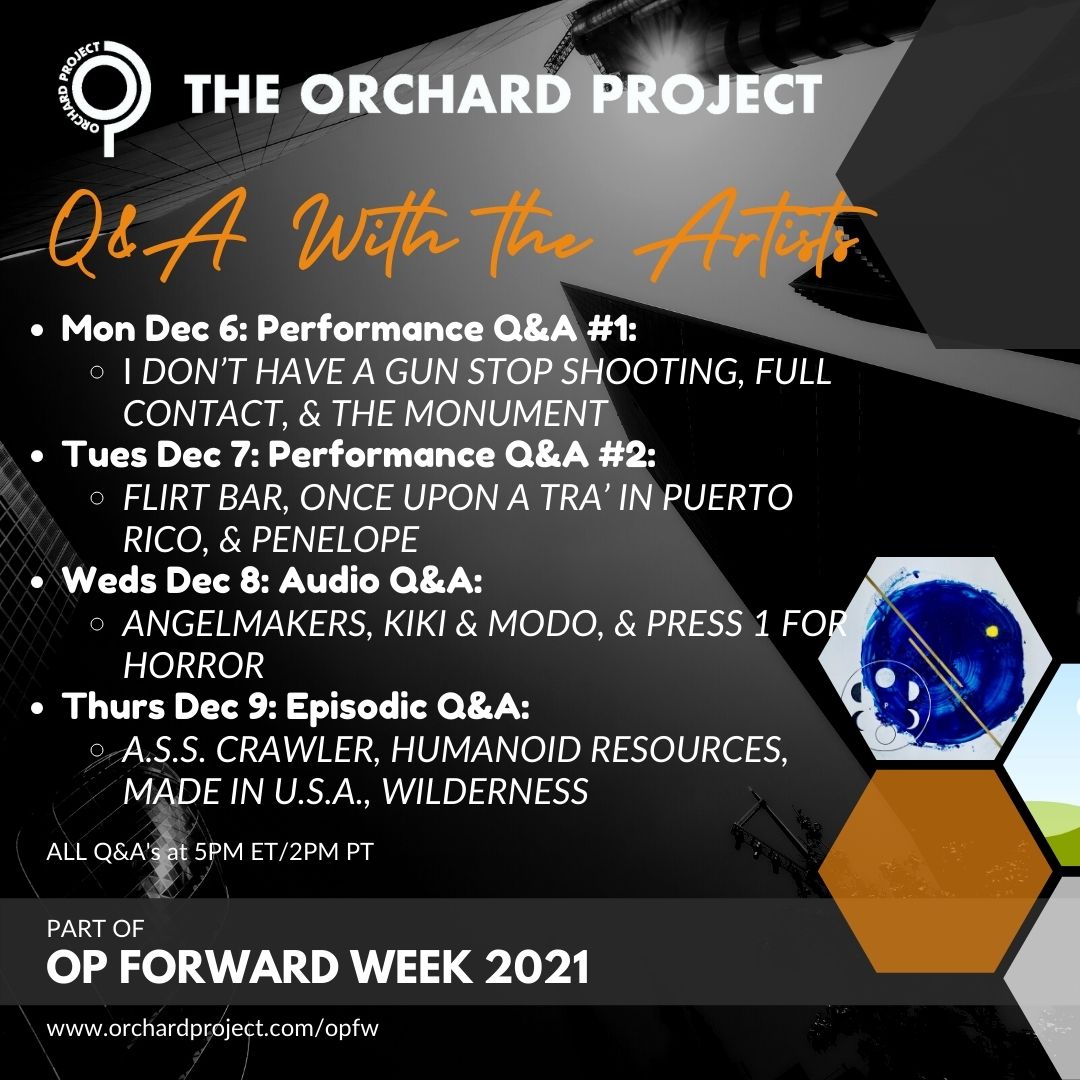 PLEASE NOTE: REGISTRATION IS FOR ANY OF THE FOUR Q&A'S. THE SAME ZOOM LINK WILL WORK FOR ALL OF THEM.
When
December 6th, 2021 12:00 AM through December 9th, 2021 9:00 PM