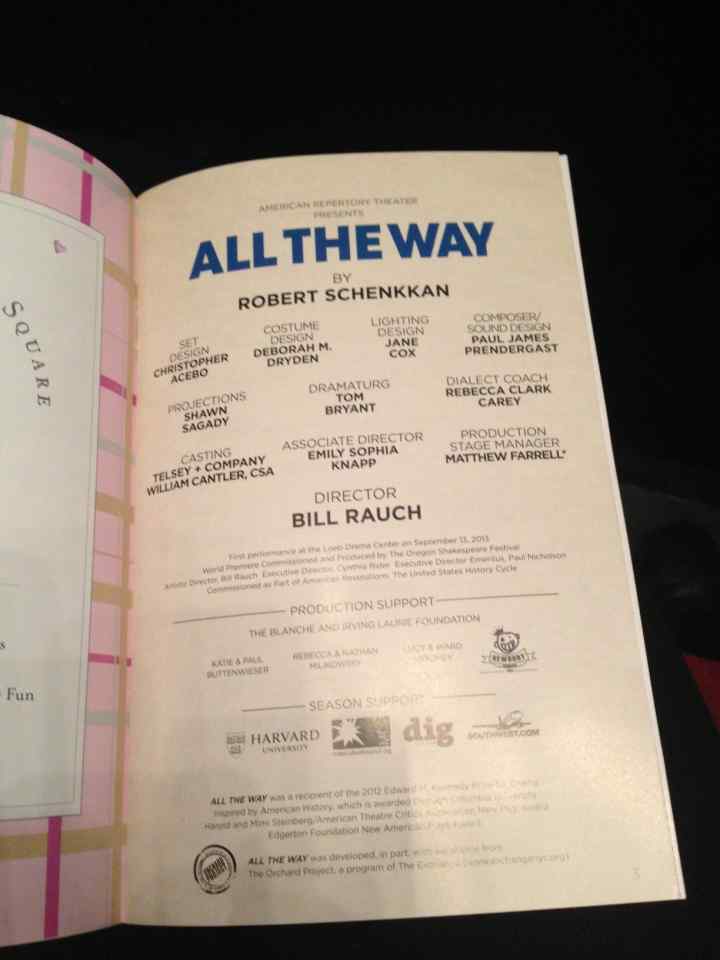 The Orchard Project wants to remain part of the narrative of your work, and as a resident company or artist, your contract requires that you provide credit for any and all work accelerated during your time with us.
Doing so allows us to maintain a relationship with the work, with you, increase awareness of our efforts, and remain involved without encumbering the future life of your work. Without this evidence of successful development of the work we support, we also risk losing valuable donations and grants. For these reasons, we are adamant that all artists who develop work at The Orchard Project abide by the following clause in the residency contract. 
The core credit component of our agreement is below. Put basically, a credit for the support the Orchard Project provided you is expected to be included in any webpages, emails, programs, etc for your production. It is that credit that is at the center of our agreement with you and paramount in maintaining our support for projects like yours.
If, at any time, you have questions about your responsibilities as per your Orchard Project derived work, would like to discuss circumstances regarding a breach, or understand other aspects of the agreement, please email Lana Russel, Director of OP Forward, at any time.
As a Participant, Owner, or representative of a company in residence at The Orchard Project, I agree to the following:
As it pertains to work(s) I develop in-part or in-full during my residency, the following developmental credit, with Orchard Project logo, will appear in all program and marketing materials, printed and online, alone on a separate line or on title credit pages, with the exception of printed paid advertising of less than 1/4 page;
"[Title of Project] was developed, in part, with assistance from the Orchard Project ( www.orchardproject.com), Ari Edelson, Artistic Director." (with logo)
For all credits, Participant shall also require that the Orchard Project logo appear on the page preceding the first page of the text of the published Project issued in connection with a production of the Play. Author shall also use reasonable efforts that a brief bio and a listing of Orchard Project staff appear where bios and staff listings of other producers and institutions appear in all programs (e.g. Playbill) issued in connection with a production of the Play. The Orchard Project will provide the bio, staff listing and logo.
For developmental credits, credit shall also be provided in catalogues, publications of the Project in book, magazine or recorded form, and all multi-media or audio-visual reproductions or adaptations of the Play, including, but not limited to: motion picture, television, audio or video tape, compact disc, digital versatile disc (DVD), internet or any future such medium. Credits hereunder shall be in accordance with the format of the particular catalogue, book, magazine, recording, or audio- visual reproduction or adaptation, but shall in no instance be smaller than that provided to artists or staff also receiving developmental or originating production credit.
Author shall use best efforts to provide The Orchard Project's developmental credit in all publicity and press releases about the Project and subsequent productions, whereever full production credits appear.
COPY OF OP LOGO HERE (In PNG format)
(if you need another format, please email us at info@orchardproject.com)