This fall, The Orchard Project and The Kaleel Jamison Consulting Group are once again combining their respective expertise in the arts and creating inclusive workplaces to continue the Orchard Project'sLeadership and Growth Intensive. The Leadership and Growth Intensive will support existing and aspiring leaders of various dramatic endeavors (theatre, TV and audio) to enhance their practice, develop additional skills, expand their networks and collaborations, and develop successful approaches to creating new work today and in the future.
Register to Join the Leadership and Growth Intensive
Space in this intensive is extremely limited. To join us, please submit the form here. If you have any questions, please email us at info@orchardproject.com.
REGISTER HERE
Led by Frederick Miller and Judith Gail of KJCG (the oldest Organization Development firm in the US and experts in inclusive workplaces) and Ari Edelson (Founding Artistic Director of the Orchard Project), this workshop will feature core training, case studies on inclusive growth with entertainment industry leaders, and opportunities for project development by participants.
"I want to thank everyone for such a special weekend. It was a great gift to be able to join you all in such a deep exploration of how to show up in the world as a changemaker, listener, person on earth and joiner. I am hugely inspired and energized to carry the spirit of what we did with me into my future." 
Spring 2023 Intensive Participant
"I appreciated how welcoming and supportive our group was. I felt people were truly wanting the best for each other and it was a safe space to speak our thoughts. I also appreciated being asked how we were showing up in the world each day - it gave me a chance to really think about how I was feeling (rather than just pushing through) and understand how the rest of the group may be feeling. I also appreciated everyone's bravery and vulnerability. There were some tough questions this weekend and I was grateful to be in the room with this particular group, hearing thoughts and questions. I cannot remember the last time I gave myself permission to do an intensive workshop like this - I'm glad I was able to share this time with each of you. I have immense respect for this group, I'm proud to be a part of it, and am looking forward to what's next."
Spring 2023 Intensive Participant
This intensive is specifically designed for established and aspiring producers, agents, artistic directors, board members and other leaders in the dramatic fields (theatre, TV, film, and audio) looking to combine an intensive workshop in trends in inclusive practice with a deep dive into how to apply a leadership approach into both personal growth and business growth.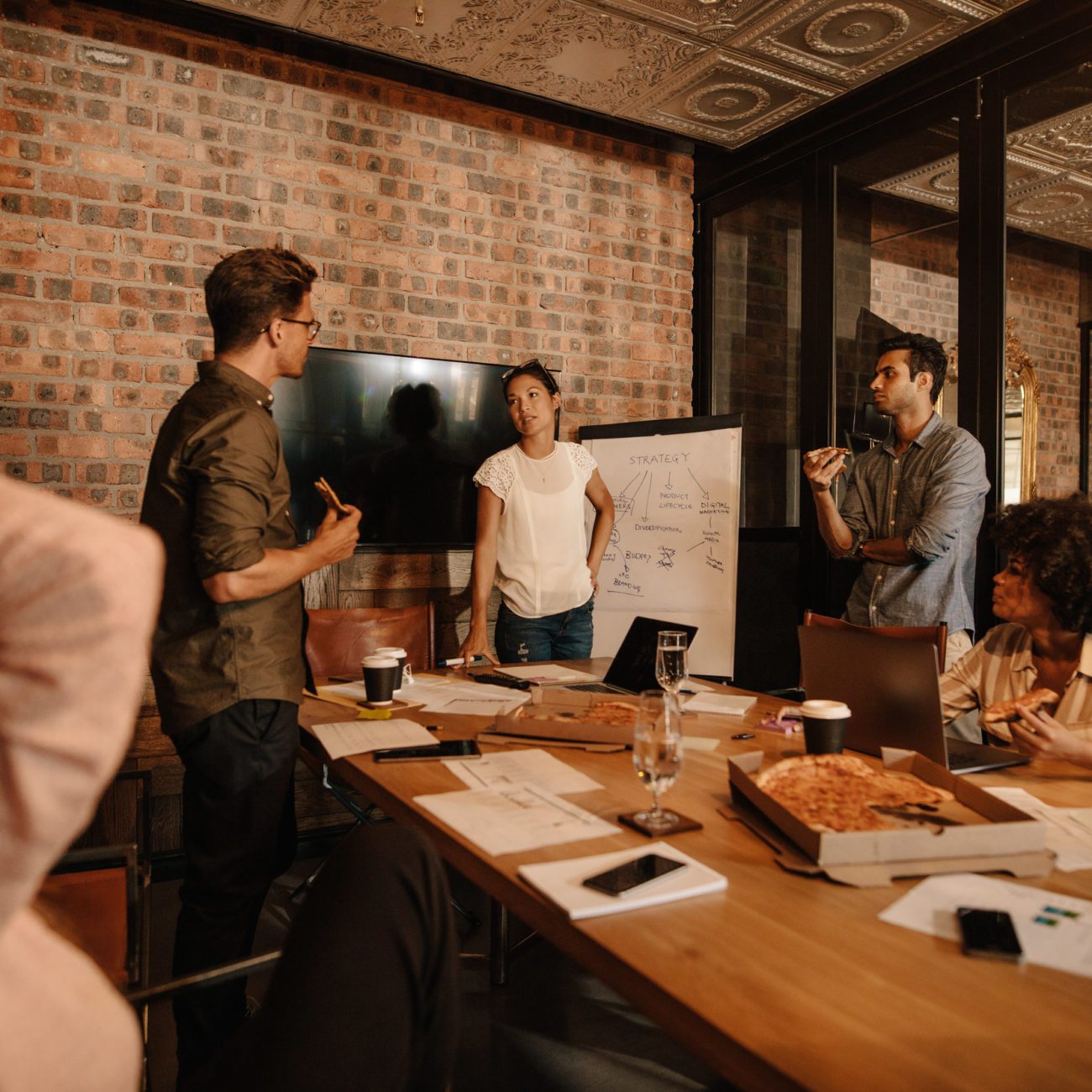 The Orchard Project and KJCG Leadership and Growth Intensive will examine approaches to producing and supporting the production, distribution, and marketing of new work in a post-covid, digitally embraced, anti-racist, anti-isms reality. The goals of the Leadership Intensive will be to: 
Move the processes of the creative and performance world to an enhanced integration of financial needs/goals and the inclusion of human diversity in all its forms and experiences.

Continue to open the creative and performance world to the full range of human diversity in leadership, thinking, creative output and participation.

Enhance participants' perceptions and understanding of self, their work, and the industry, in order to be more reflective of the human experience and diversity in the creative processes and outcomes.

Learn how to move one's work at a faster pace, adapting to evolving field creative processes and maximizing your contributions to the world. 

Explore ways to push back on thinking and acting that do not support diversity and inclusion by exploring obstacles and opportunities related to access. 
The Leadership and Growth Intensive is both a networking opportunity for artistic leaders and an intensive growth workshop. It will explore two main questions:
How can leaders move the entertainment and culture industry into a new post-covid, post-digital centric reality? Where are leaders finding opportunities for growth, equitable artistic vision, artistic success, diversity and inclusion, community, and mission-centric impact? 

What are possible problems and opportunities within the artistic fields that participants can identify and explore that will open doors to creators, patrons, attendees, the greater public to more expansive experience for all?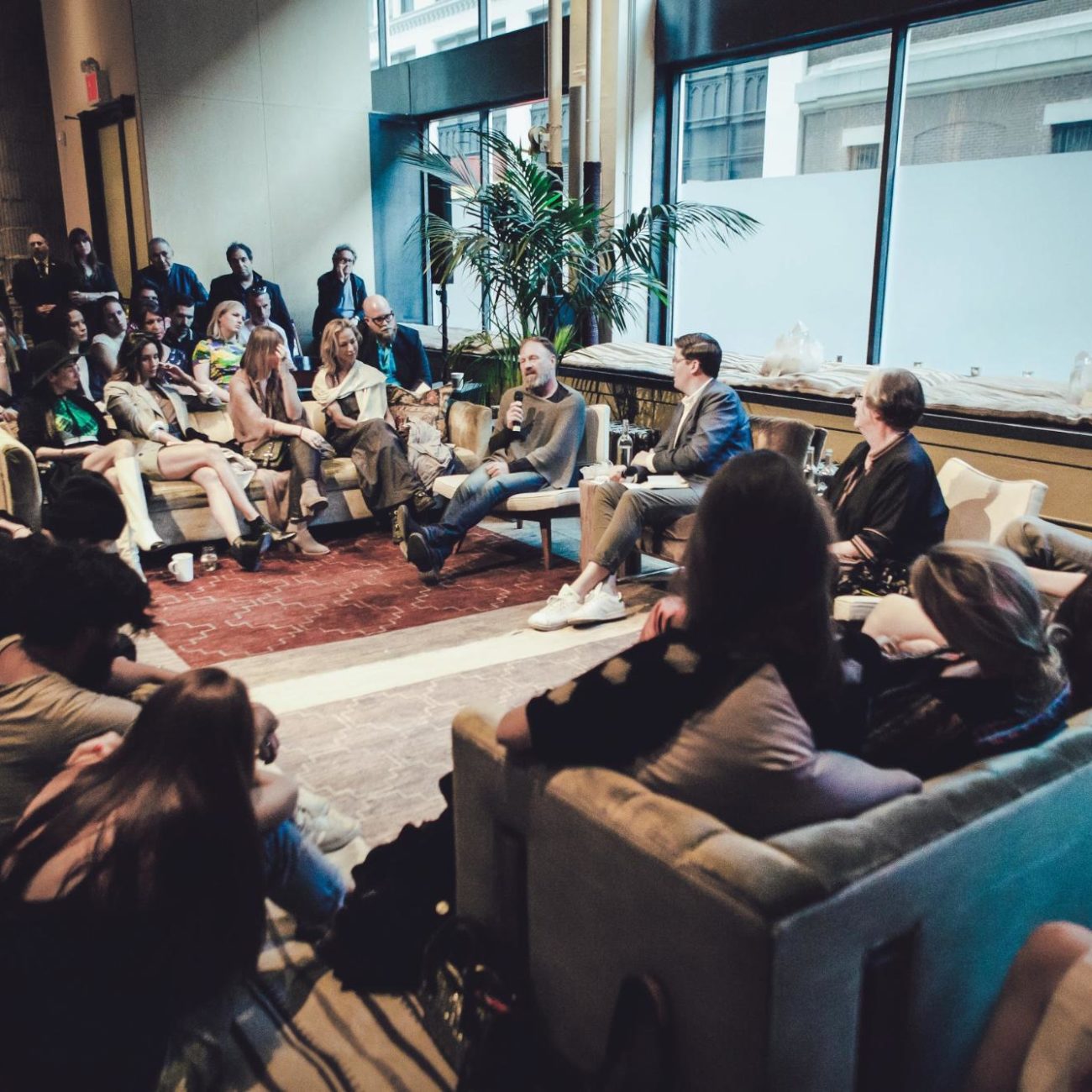 Register to Join the Leadership and Growth Intensive
Space in this intensive is extremely limited. To join us, please submit the form here. If you have any questions, please email us at info@orchardproject.com.
REGISTER HERE
The Actions, Language and Behaviors for Leadership Today and the Future

Focused on leadership in a diverse, multicultural environment, the understanding of group functioning, dynamics, and effectiveness, one's role in effective and productive groups, and growing and developing oneself.
Giving and receiving feedback, addressing conflict, encouraging creativity, and expressing emotions constructively.
Improving listening and opening new paths of communication and personal insight.

Creating New Work and Exploring Growth/Change Case Studies

Discussion of concrete inclusive growth models and examples of creative leadership from across the world and a range of industries, gaining insights into their practices and thinking. These discussions will include case studies, panels from entertainment industry leaders, and a deep dive into those successfully creating field change, both in person and online.
Explore mission, strategy, planning management models and development models as they influence and drive programming across various producers and institutions within industry, and how those relate to content and audience development.
Prepare participants to explore their own Growth and Field Change proposal

Designing a Growth and Field Change Scenario

Participants will work to advance professional and personal goals through a process of breakout sessions identifying, creating, and formulating a "Field Change Scenario" — a change they want to make in their field, organization, community or production that speaks to today's human realities and/or diversity and/or change.
The Field Change Scenario could include business plan ideas, examinations and solutions for systemic issues, and provide participants an opportunity to use the lab to platform a big idea, develop their unique leadership philosophy and style or a production idea.
WHO IS THIS INTENSIVE FOR?
Participants for this lab would be:
People actively working in theater, dramatic and/or fiction storytelling on a producer, artistic director, leadership, management, or board level role.
People with diverse backgrounds and points of view.
People with field change or artistic interests and/or creative ideas that would open up access and inform others and/or open the audience's thinking about a better world for all humans.
People who want to enhance human values and a progressive focus for new works within the dramatic arts.
…and people who:
…want to be immersed in the best current growth trends in a cross section of dramatic fields.
…want to create and participate in a community of like-minded current and future leaders.
…want to be versed in a language of leadership that parlays skills in cultural competence and inclusive workplaces, collaboration across differences, and a culture of care.
…want to be immersed in how inclusive practices can be an individual and group growth opportunity.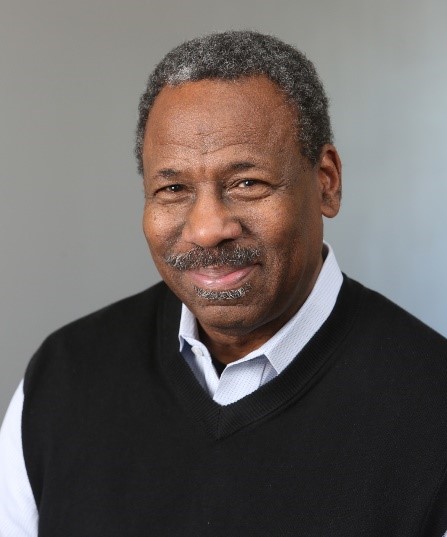 A past member of the board of directors of Ben & Jerry's Homemade, Inc., Fred currently serves on the board of Day & Zimmermann (a $3 billion family-owned business). Fred was the first person to serve on all three boards of the most prestigious organizations in his field—ATD, Organization Development Network, and National Training Labs (NTL). He served on Boards for Pinchot (one of the first graduate schools focused on sustainability) and The Sage Colleges. In 2023, Fred was awarded NAACP Berkshires prestigious W. E. B. Du Bois Award.
Cited as a forerunner of corporate change in The Age of Heretics: A History of the Radical Thinkers Who Reinvented Corporate Management, Fred has been honored with the The Forum on Workplace Inclusion's 2018 Winds of Change Award, as the OD Network's youngest Lifetime Achievement Award recipient, as one of the 40 Pioneers of Diversity by Profiles in Diversity Journal, and as one of the Legends of Diversity by the International Society of Diversity and Inclusion Professionals.
A frequent and much sought-after speaker at international conferences and author of more than 100 articles in journals such as The OD Practitioner, HR Professional, Chief Learning Officer, and Executive Excellence, Fred was managing editor of the classic The Promise of Diversity, and co-author, with Judith H. Katz, of The Inclusion Breakthrough: Unleashing the Real Power of Diversity, Be BIG: Step Up, Step Out, Be Bold,
Opening Doors to Teamwork and Collaboration: 4 Keys that Change EVERYTHING, Safe Enough to Soar: Accelerating Trust, Inclusion & Collaboration in the Workplace, and Change Champions: A Dialogic Approach to Creating an Inclusive Culture.
As CEO and Lead Strategist of The Kaleel Jamison Consulting Group, Inc.—named one of Consulting magazine's "Seven Small Jewels" in 2010—Fred specializes in developing workforce utilization strategies that accelerate results to deliver higher individual, team, and organizational performance. A pioneering change agent and thought leader in the field of organization development, he has led transformative change interventions in Fortune 50 corporations, large not-for-profit organizations, and government agencies throughout the United States, Europe, Australia, and Asia, including Merck, Allstate, United Airlines, Toyota, Sandia National Laboratories, EILEEN FISHER, Northeast Utilities, Singapore Telecom, the McArthur Foundation, the City of San Diego, and many others.
His experience includes partnering with organizations to accelerate growth, enhance bottom-line results, and work through turnaround situations, as well as positioning leaders for success in start-ups, entrepreneurial ventures,
and transitioning from founder-led companies to the next generation of leadership. In the 1970's, as a manager and then officer with Connecticut General Life Insurance Company (now CIGNA), he helped pioneer one of the nation's first corporate diversity and inclusion efforts.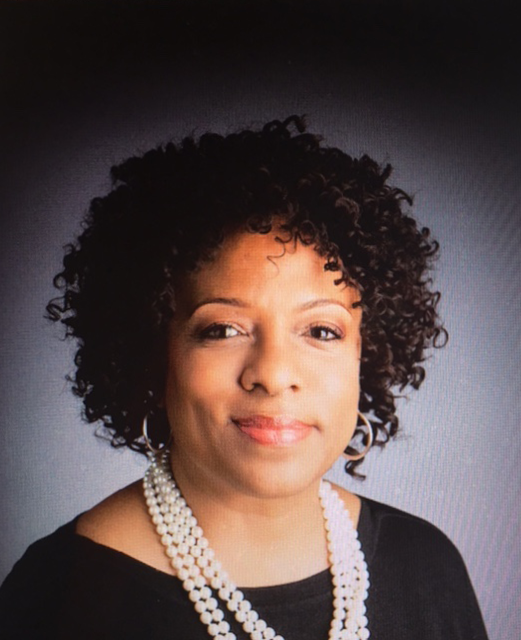 Judith Gail is an international Gestalt consultant and practitioner with over 25 years' experience in organizational change. Judith facilitates organizations through interventions that focus on collaborative strategic planning, conflict management, leadership development, group dynamics and an organization's social justice journey, specifically inclusion.
Her work in the field of change and transformation has provided her the opportunity to work with leaders at
all levels of system, across multiple industries and around the world. What particularly leads her to smile is the deep awareness that comes as leaders and organizational members meet themselves anew after confronting risks or reaching beyond their comfort zone to achieve organizational goals that align with their mission and vision.
As a life-long learner, Judith's education has been her ongoing reality. She holds an undergraduate degree in business administration and graduated from American University with a MS in organization development. Her postgraduate studies in ethical and creative leadership, and Gestalt help frame the foundation of her work.
Additionally, Judith is a dean and faculty member for the NTL Institute for Applied Behavioral Science OD certificate program, and faculty member for the International Gestalt Organization and Leadership Development program where she is also a graduate. Judith is also co-founder of Gestalt Impact International which provides DEIB development to change agents across the Globe who want to impact the planet from a social justice lens.

Raised in Motown (Detroit, USA), music has had a significant impact on her life—that, and sports. She now lives in the United States' capital where the intersection of politics, social justice and leadership has captured her attention. When not developing recipes for a cookbook, focusing on her writing, or ballroom dancing, Judith is trying to improve her golf game which she believes is a great equalizer. A trip to New York City and Broadway is always on her joy continuum.
Ari Edelson (The Orchard Project)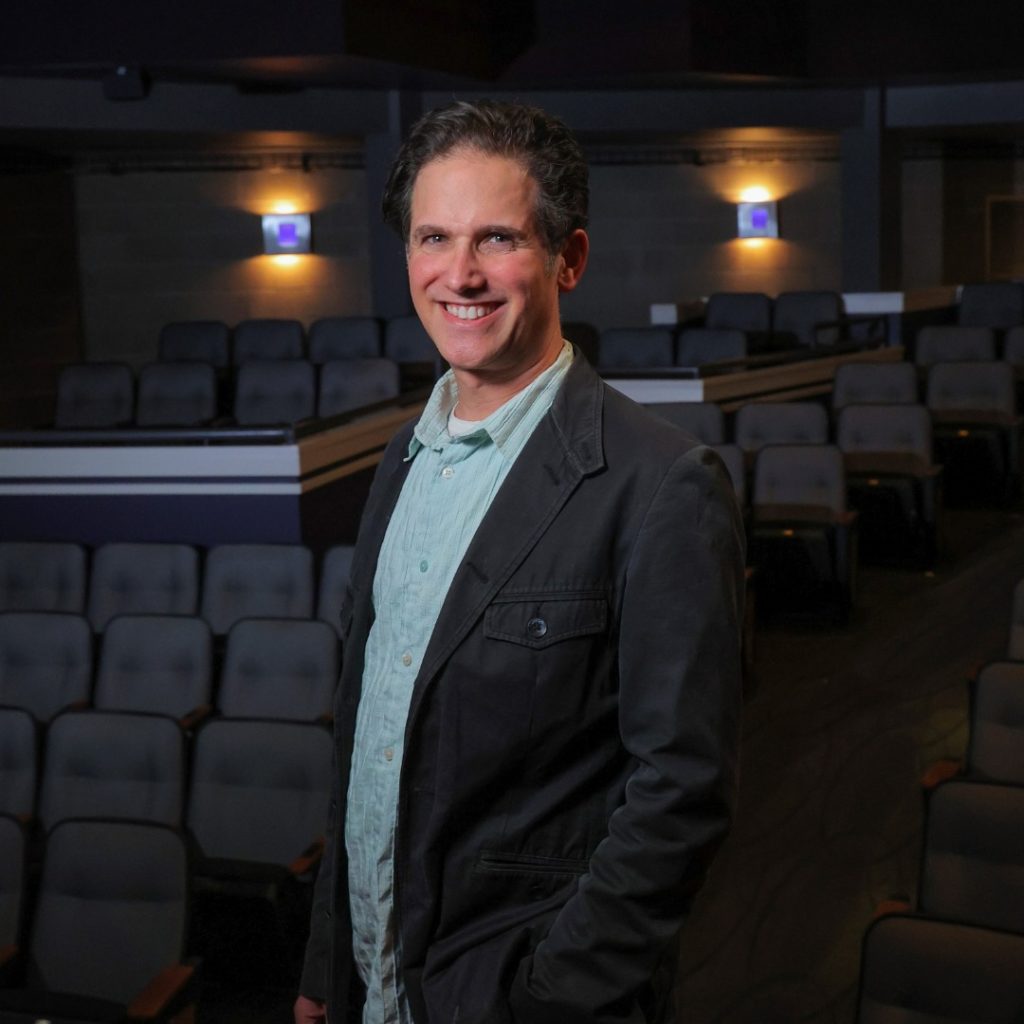 Ari Edelson is a director and producer whose directing credits span across multiple continents and forms. Ari founded and serves as Artistic Director of the Orchard Project, a premiere organization that supports artists and storytellers in multiple dramatic forms (performance, TV, and audio), and which has to date developed more than 300 productions that have gone on to Broadway, the West End, and regional theaters around the United States and the world. 
His recent directing credits include: Laughter on the 23rd Floor (with Judge Reinhold at Arkansas Rep), Primating (Arkansas Rep), Building the Wall (New World Stages), Vengeance (Cherry Lane Theatre), Expats (The New Group), The Attic (Play Company), The Atheist (Theatre 503, London), Blood Wedding, Who's Afraid of Virginia Woolf, Sexual Perversity in Chicago (Theatre Project Tokyo), True West and Tape (Tokyo Globe), The Rape of Lucretia (ENO), Little Black Dress (Boston Playwrights, NYC), Mauritius (Dorset Theatre Festival), The Scariest (45 Bleecker). He has served on the artistic staff of London's Old Vic Theater, The English National Opera, and Theatre Project Tokyo, served as director on attachment at New Dramatists and The National Theatre Studio, as a Directing Fellow of the Drama League of New York, and has taught at Northwestern University, Fordham University and in Japan. Education: Yale University and Royal Scottish Conservatoire.
Growth Case Studies Have Included:
Sony TriStar Television
A24 Pictures
Sonoro Media
Woolly Mammoth Theatre Company
Royal National Theatre (UK)
Previous Guests Have Included:
Maria Manuela Goyanes (Woolly Mammoth Theatre Company)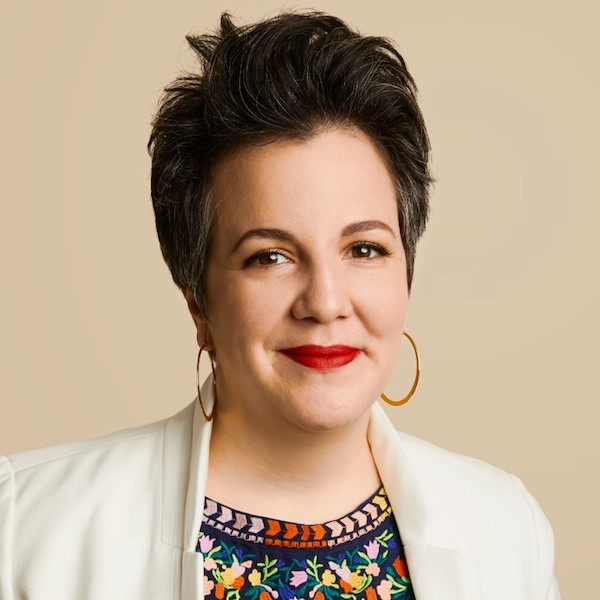 MARIA MANUELA GOYANES (she/her/hers) is the Artistic Director of Woolly Mammoth Theatre Company. Prior to joining Woolly, she served as the Director of Producing and Artistic Planning at The Public Theater, where she oversaw the day-to-day execution of a full slate of plays and musicals at the Public's five-theatre venue at Astor Place and the Delacorte Theater for Shakespeare in the Park. Earlier in her career at The Public, she managed some of the theatre's most celebrated productions, including Hamilton by Lin-Manuel Miranda.
Maria is a first-generation Latinx-American, born to parents who emigrated from the Dominican Republic and Spain. She was raised in Jamaica, Queens, and has a collection of hoop earrings to prove it. She earned her Bachelor of Arts in 2001 from Brown University.
Dr. Jennifer Turner (Sony TriStar Television)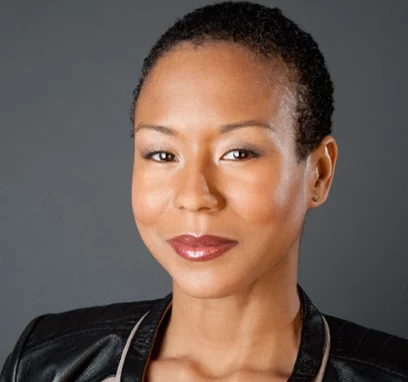 Dr. Jennifer Turner is the Executive Vice President of TriStar Television, leading the division as it expands the creative universe for TriStar Television, canvassing both coasts for fresh perspectives and projects that align with the label's mission to champion diverse, authentic characters and underrepresented voices.
Previously, Turner served was SVP of Scripted Programming for Sony Pictures Television, overseeing creative for shows including acclaimed drama series The Good Doctor, The Blacklist, The Boys, For Life and Woke. Prior to this, Turner was Vice President, Licensing and Strategic Partnerships for NBC Universal, where she established business development departments for Bravo Media and Oxygen Media and was responsible for extending the networks' brands into revenue-generating businesses. For the preceding two years, she was Vice President, Drama Programming for NBC Universal, where she developed drama series and managed creative of critically acclaimed series Friday Night Lights and Crossing Jordan. Before that, Turner was Director, Current Programming for ABC Entertainment and had creative oversight of hit dramas Desperate Housewives, Grey's Anatomy and Lost. She started her creative career in television as Director, Daytime Programming for ABC.
In addition to her television career, Turner also has a passion for health and fitness. She founded MAD COOL FITNESS, an inclusive, multicultural healthy lifestyle brand that uses holistic, behavior-based wellness initiatives to foster long-term healthy lifestyle change in everyday people. As part of this mission, Turner went back to school and received a Doctor of Public Health (DrPH) specializing in Health Education and Behavioral Science from Rutgers School of Public Health. She holds a Master of Business Administration from Stanford University, a Bachelor of Finance from the Wharton School of Business of the University of Pennsylvania and a Bachelor of Japanese Language also from the University of Pennsylvania.
The Leadership Lab will create a tailored experience for 20-30 participants from various dramatic fields (theatre/live performance/TV/film/audio team). 

The lab will occur over a 3 ½ day intensive weekend.

THURSDAY (Virtual, will be recorded if needs to be missed)

5:00 pm to 7:00 pm: Registration and Opening Session

FRIDAY (In-Person)

9 am to 12:30 pm: Inclusion, Diversity, Equity …me and the world

1:30 pm to 6:00 pm: First panel discussion and developing and sharing ideas for change and/or a project

SATURDAY (In-Person)

9 am to 12:30 pm: Inclusion, Diversity, Equity…me and organization/system change

1:30 pm to 6:00 pm: Second panel discussion and working on organization change and/or a project

SUNDAY (In Person)

9:00 am to 12:30 pm: Inclusion, Diversity, Equity…creating my change strategies 

1:30 pm to 4:00 pm: Presentation and feedback on Field Change Scenarios
The Orchard Project/Kaleel Jamison Leadership Intensive will be held for a limited number of individuals, and as such, we are looking to maximize the mix of those who can attend.
We understand that financial barriers can limit access to valuable workshops and learning opportunities. In our commitment to fostering an inclusive, diverse, and equitable learning environment, we are proud to offer a sliding scale fee structure for non-profit employees, board members, and freelance artists. Additionally, a limited number of fully subsidized spots are available, thanks to the generous support of The Nathan Cummings Foundation and others. 
The full fee for for-profit company attendees is $1400. For non-profit attendees and freelance artists, the fee is $1000, but if you or your organization are unable to afford the workshop at the non-profit rate, we have some philanthropic support, which is allowing us to offer assistance to some non-profit attendees depending on ability to pay.
No matter your ability to pay, if you are interested in the workshop, please fill out the form below and we will respond to you shortly with more information about the weekend. Please note that submitting an interest form does not mean you have been invited to the event – we will likely have to cap involvement for this intensive — but will reach back out to you as soon as we can with more information about participation and the event.
LOCATION AND ACCOMMODATIONS
The location for the October 2023 version of this lab is being finalized and will be announced shortly. Please check back for more details.
Creating a community is important to this lab. It is important to be in-person for all sessions (with the exception of Thursday which will be a hybrid session — in person and virtual).

For those from out of town or want to stay close to the facility and this workshop community, we will have reserved rooms at a hotel close to the workshop and will post that information here. This cost is not included in the tuition. 
The fall 2023 workshop is this second of a series  KJCG and The Orchard Project are partnering on, to take place in New York and Los Angeles. If you are cannot join for this one, but are interested in participating in future workshops, please email us at info@orchardproject.com.
ABOUT KJCG AND THE ORCHARD PROJECT
The Kaleel Jamison Consulting Group, Inc. was founded in 1970 by Kaleel Jamison (1931 – 1985). It is the oldest Organization Development (OD) firm and the oldest firm that has as a core competency inclusion, leveraging diversity and culture change. In 1993 KJCG coined the use of inclusion as a core concept for organization cultures. It specializes in long-term, strategic culture change, assisting organizations in creating inclusive, collaborative workplaces that unleash the talent and creativity of their people.

Over the past 15 years, The Orchard Project has developed a reputation as a preeminent artistic development laboratory and accelerator for creators of performance and dramatic stories., where creators unite to create work. The Orchard Project's signature labs embrace projects from a diversity of trajectories, forms, and aesthetics, and support both emerging and established artists. Theatrical works developed at OP have gone on to production at a wide variety of theaters—from Broadway and the West End to independent theaters across the world. Alumni include Jeremy O Harris, Taylor Mac, Young Jean Lee, Rachel Chavkin, Annie Baker, Savion Glover, Theresa Rebeck, Beau Willimon, and Esperanza Spalding, and productions include All The Way, An Octoroon, 33 Variations, The Aliens, In the Green (LCT3), Manual Cinema's Frankenstein (Public Theater, Court Theatre), Amélie: The Musical (Broadway and West End), The Object Lesson (BAM Next Wave Festival, New York Theatre Workshop), and Savion Glover's BaRoQUe'BLaK TaP CaFe (The Joyce). Projects from the Orchard Project's Performance, Episodic and Audio labs have also gone on to be produced, optioned, and/or developed with outlets such as HBO, Amazon Prime, Imagine Entertainment, Audible, Meet Cute, Universal Pictures, and more. Work developed at the Orchard Project has gone on to win awards including Obies, Drama Desks, Olivier Awards, and the 2014 TONY Award for Best Play for All The Way.

Since 2020, The Orchard Project has been working with Kaleel Jamison Consulting Group to expand access to its programs, create a culture of inclusion, and foster a community vocabulary that is both welcoming and also encourages artistic risk taking. The collaboration with Kaleel Jamison has allowed for institutional growth in key areas of shared vocabulary-building for all of Orchard Project stakeholders — staff, Board, and artists alike — and has led to the codification of shared value commitments that allow all members of our community to feel visible, safe, and able to contribute creatively to their greatest potential. These changes have already proven successful, with applications growing from 766 in 2020 to 1,482 in 2021 – the largest number of applicants in the organization's fifteen year history – and 1,417 in 2022. In 2021, more than 50% of the Orchard Project's lead artists were BIPOC, a number that rose to over 65% in 2022.