The OP 2022 Inspiration List
From the team at The Orchard Project, we'd like to wish you and your loved ones have a wonderful holiday season and happy new year. 
As our holiday gift to you, we asked recent Orchard Project artists to share the new theater, audio, and TV *they* found most inspiring this year. Featuring the genres of work that The Orchard Project supports, this list naturally reflects the diversity of our artists, and like our mission, are full of stories that provide, inspire, and provoke. You'll find TV shows by female creators, classic plays and musicals that were reclaimed and redefined, and innovative dramatic audio. Here are the picks of the year — with quotes explaining their picks from our artists!
Thank you for being part of something new.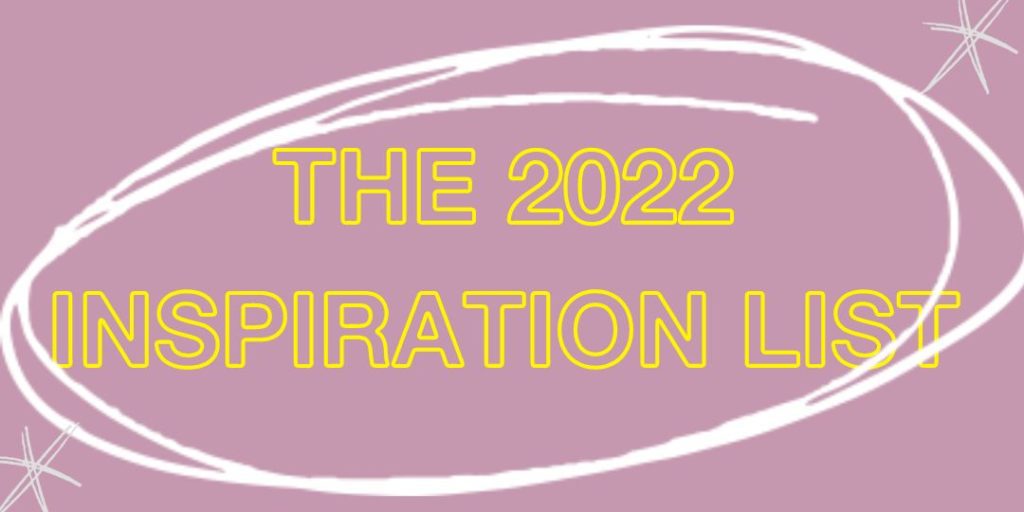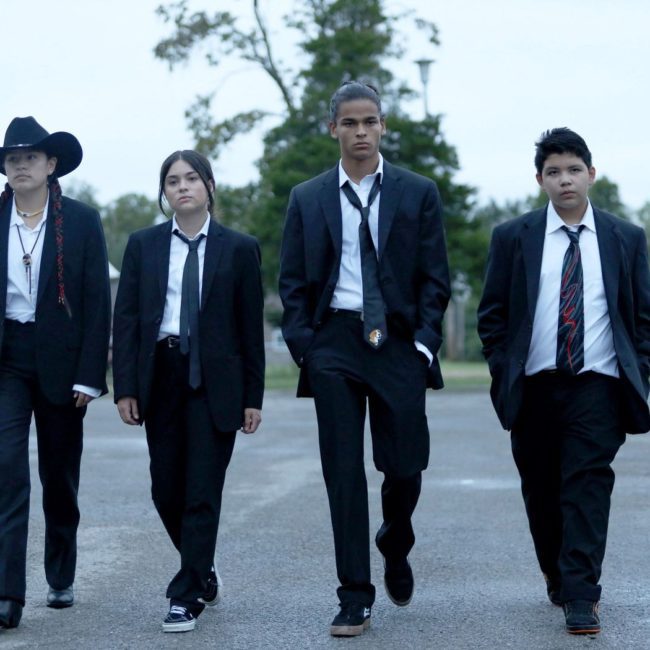 Artists said this dystopian tale of extreme work-life balance is "scary smart," "just so weird, just so well thought through" both in its writing and design. 
This comedy follows the exploits of four Indigenous teenagers in rural Oklahoma who steal, rob and save in order to get to the exotic, mysterious and faraway land of California. An OP artist said it is "unlike anything seen on television before; moving, full of love, hilarious and heartbreaking."
The second season of the HBO comedy about those who visit the White Lotus resort (this time in Sicily), "has writing that is so well layered, the plotting is insane, and the characters never let you rest for too long." 
This eight-course, "perfectly prepped," cooked, "balanced, seasoned" and served meal about a chef returning home to run his late brother's Chicago sandwich shop brought out quite the food-related adjectives from our artists: "Delicious!"
Starring Bridget Everett (OP 2015), this moving, charming, exceptional comedy is "stealthy" and has a wonderful way of "unfurling steadily, with surprising beauty."
"Ben Whishaw's performance is a marvel" in this "dark show that explores important themes about the broken healthcare system and a physician who is so battered by life and his work, he doesn't know where to turn to heal himself."
Get beyond the fact that it's a show set at the chaotic onset of a pandemic, says our lab members, and "keep watching — you will not be angry." "Station 11 is an incredible look at survival, storytelling, and the effects of PTSD, rendered stunningly."
This black comedy whodunnit is "superbly constructed, perfectly paced and brilliantly performed." "Horgan is a dream in everything she ever does, and this show does an excellent job of showing the complications within a single person while also highlighting the importance of community and connection."
Lisa McGee (who wrote the OP-supported JUMP all the way back in 2008) is the creator and writer of this coming-of-age comedy, which had its last season in 2022. An OP artist says, "The show mixes the personal and the political with a truly singular voice." You get to love all the girls because they all ring with joy. With all my heart.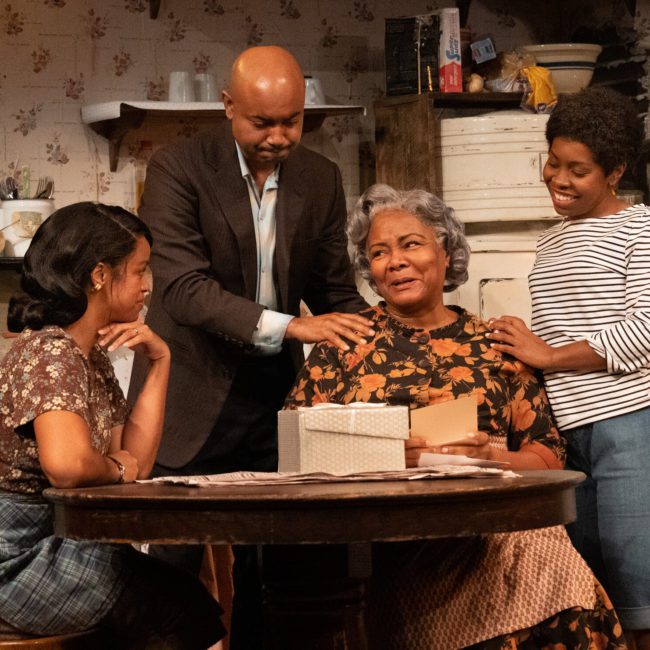 A RAISIN IN THE SUN (The Public Theatre)
This "at times scary, at times hilarious" revival of Lorraine Hansberry's famed play unearthed parts of it that evaded a few of the critics, but most audience members (and our artists) were smart enough to spot them. Tonya Pinkins (OP 2017) led a cast that "liberated the play from the stuff of Cliffs Notes," and "exposed its true, honest, and painful heart" within.
FC Bergman's 300 el x 50 el x 30 el. (BAM)
BAM's amazing Next Wave Festival returned after a two year hiatus and featured this "massive, perfect, haunting" immersive production, proving that you can convert a theatre into a rural village (in case you wondered), forest and smells included. According to our artists, it was a perfect example of an story-telling experience that "digital could never imitate."
WISH YOU WERE HERE (Playwrights Horizons)
Sanaz Toossi's new play followed a group of five women in Iran and was "one of the most beautiful, hilarious, heartbreaking portrayals of the twists & turns of friendship, the way we split apart and come together."
CATCH AS CATCH CAN (Playwrights Horizons)
Mia Chung (OP 2017)'s "brilliant & dynamic look at memory, family, and what we pass onto each other."
COST OF LIVING by Martyna Majok (Manhattan Theatre Club)
"An intimate look at caretaking and caring and the line between having a safety net and not," this play also had "one of the most suspenseful scenes of the season." "Great direction, excellent design and extraordinary acting."
Alice Childress's TROUBLE IN MIND (Roundabout)
This play, originally produced in 1955 but derailed on its path to becoming the first play by a Black woman to reach Broadway, was "a chilling satire of the obstacles faced by Black women and men," and "just as true in the 1950s as it is today." Particularly inspiring was its "brilliant use of a play within a play structure."
INTO THE WOODS (Broadway)
"Cast some of the most talented actors [in musical theatre] and stay out of the way" is a recipe worth following in this revival directed with class by Lear deBessonet (OP 2008), and our lab members admired the purity and simplicity of this production. "The simple staging reveals the structural strength of the show" with each song serving as an "intimate gift to the audience."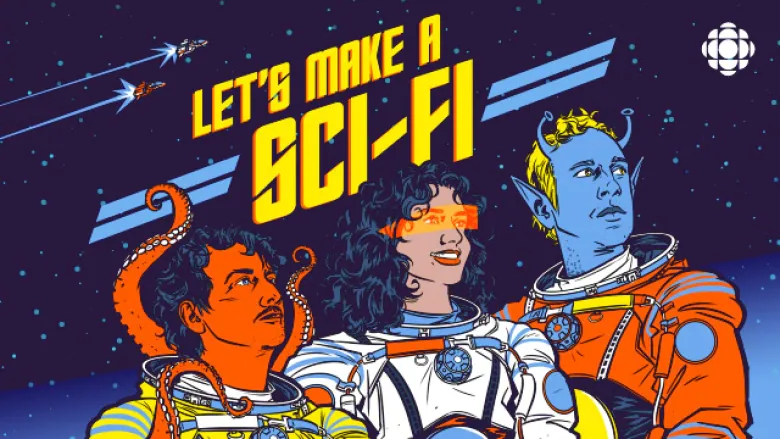 Three comedy writers struggle to "pitch a Sci-Fi show without cracking up." As they explore the art of world-building, their "deep dive into the creative process" includes "tangents of imagination, risk-taking, logic, amusement, and even space horses."
Each episode of this podcast is "an unscripted interview with an inanimate object (i.e., Sal the Sock; Louis the Can of Cola; Eugene the tattoo; Charles the Party Horn.)" performed by talented improvisers and brilliantly interviewed by Ian Chillag. "Together, the interviewer and interviewee bring a genuine commitment to uncovering the inanimate object's truest self. The interviews, always funny, are also surprisingly poignant and moving."
A fiction podcast that makes you "laugh out loud" as you follow its fictitious freelance insurance adjuster through utter hilarity or plain silly awkwardness. "As unpredictable as its episode release schedule," this show will delight you as an unexpected gift every time you listen.
"A must-listen in the world of dramatic podcasts" Julianne Moore and Oscar Isaac are compelling characters in a retelling of South America's most triumphant podcast. "Filled with unexpected twists, travels through time, love, and changes in reality," and "keeps you captivated until the shocking finale."
Zayd Dohrn's (OP 2014) podcast about the Weather Underground bears particular weight, given his personal connection to the subject matter. "This is a docuseries at its best," said one lab member, "but shows the importance of good writing and storytelling, even with non-fiction." Even though there are "so many characters, and the story is too complicated," Dorn's talents as a writer wrestles it all to size.